Seaway Plastics is a dynamic and growing company, and we are always on the lookout for energetic and motivated people interested in plastics engineering jobs to join our team. We are committed to a safe diverse work environment and market-based compensation packages that enable our team members to grow with our company.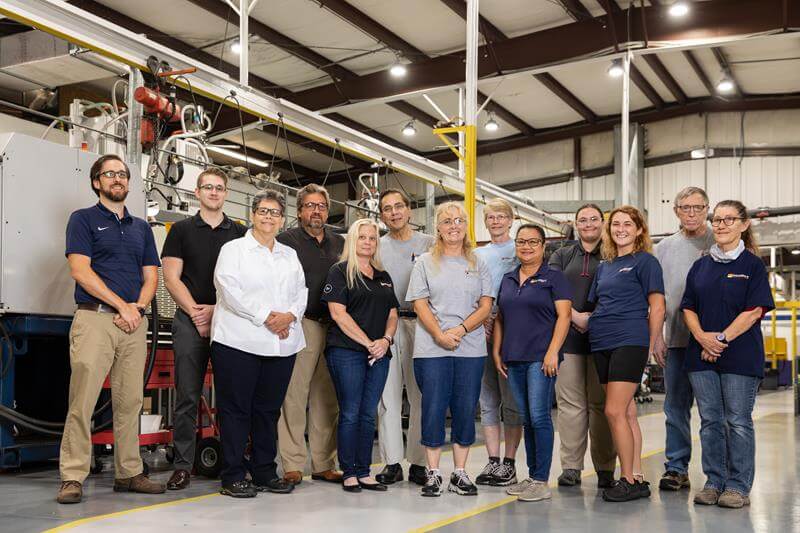 Seaway Plastics Total Rewards
COMPENSATION PHILOSOPHY
Seaway's compensation philosophy is to attract, engage, and retain talented employees who support our growth plan and core values.
It's an exciting time to be a member of the Seaway Plastics team! Our compensation, benefits, and career development opportunities help our employees and their entire families — now and in the future.
BASE COMPENSATION
Competitive with the market
Aligns with Seaway's goals
BENEFITS
Competitively priced to meet or exceed market benchmarks
Cafeteria Plan offers multiple options, allowing employees to select the benefits that best suit their needs

Medical
Dental
Vision
Health Savings Account
Cafeteria Plans
Wellness Program
Health Screenings
Basic Life Insurance
Accidental Death and Dismemberment
Supplemental Life Benefits
Voluntary Short and Long Term Disability
Pet Insurance
Legal and ID protection
401(k) w/company match
PAID TIME OFF
Provides flexibility for work-life balance
Holidays, sick days, personal days, vacation, bereavement
PERFORMANCE AND RECOGNITION
Annual performance reviews focused on employee development
Mid-year check in's with all employees
Annual pay increase review based upon alignment with core values, support of Seaway's growth plan, and participation in employee development and training
Variable pay through bonuses and incentive programs
Career development, educational support, and advancement opportunities
Professional mentorship and apprenticeship
CAREER PATH
Progression Paths
Career Development Training
Mentoring Apprenticeships
State Certified Apprenticeships
Succession Planning
PERKS & RECOGNITION
Gym Membership Reimbursement
Tobacco Cessation Reimbursement
Company Shirts
Annual Achievement Awards
Service Awards
Employee Suggestion Program
Join the Team
If that sounds exciting, check our opportunities page to learn more and submit an application. You can also connect with us on LinkedIn to learn about careers in plastic injection molding manufacturing, engineering, design, and quality assurance as well as other corporate opportunities at Seaway Plastics.
To see more about life at Seaway, follow us on social media at Facebook and LinkedIn.
Current Job Opportunities