About Our Medical Industry Services
Seaway Plastics is a trusted manufacturer providing complete solutions to complex challenges, with a focus on precision, quality, and innovation. We specialize in producing high-quality products for a variety of Class 1,2 &3 medical devices. Our expertise includes injection molding and assembly with medical-grade plastics and silicone, design-for-manufacturing services to ensure ease of manufacturing and long-term sustainability and prototyping to full-scale production and assembly.
At Seaway Plastics, we understand the importance of maintaining a sterile manufacturing environment for medical products. That's why we have ISO 13485 Class 7 and 8 certified cleanrooms that prevent airborne contaminants as small as 0.3 and 0.5 microns respectively for molding and assembly. This ensures that the products we manufacture meet the most stringent industry standards. Our FDA registration and sterile kit packaging allow us to complete our customers' medical supply projects under one roof. This ensures product integrity and improves safety for the end-user. Whether you need a custom solution for an implant delivery system or a surgical robotic platform, we have the expertise and resources to deliver high-quality products that meet your needs.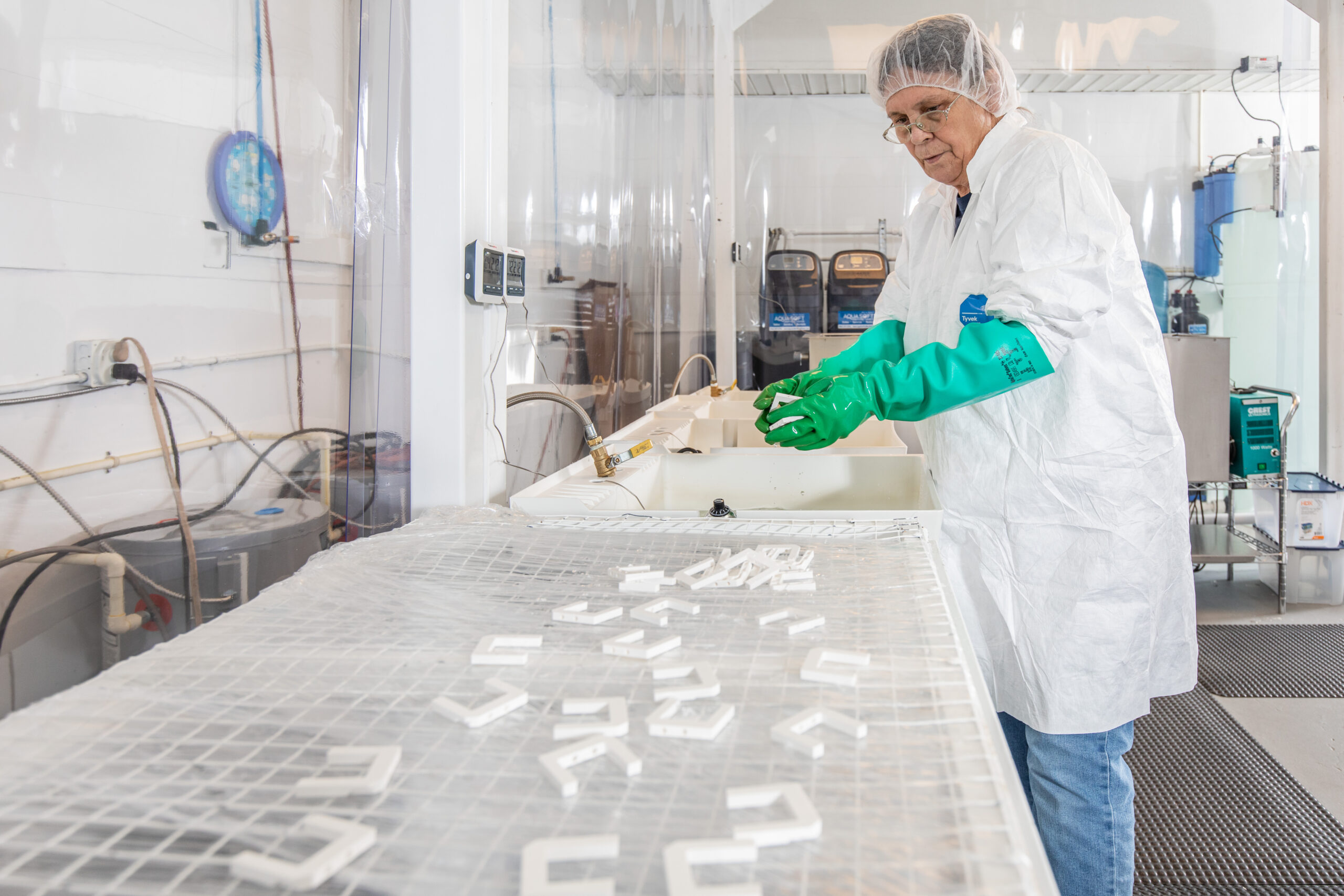 Diagnostics & Lifesciences
Seaway Plastics manufactures custom solutions and assemblies for diagnostic and life science applications. Our expertise includes producing specialized products such as plate-based assays for cell therapy and blood and plasma pathway cassettes used in blood platelet collection.  
Implant Delivery Systems
Implant Delivery Systems assist in placing therapeutic medical devices during surgical operations. Systems produced by Seaway Plastics include suture anchors for use in arthroscopic procedures, and spinal implant platforms that are used to create stability during bone grafting and restoration of disc height.  
Single Use Disposables
Seaway Plastics molds and assembles several single-use disposable medical devices for our clients.  Devices such as beta bags with port attachments that provide contamination-free transfer of sterile components, and innovative devices that provide patients dry eye relief by warming the eyelids via heated silicone pads.  
Surgical Robotics
Surgical robotics is an emerging field that has revolutionized the way surgeries are performed. At Seaway Plastics, we specialize in the manufacturing of components for surgical robotic systems in various applications, including urology, gynecology, general surgery, and more. Our team works closely with our customers to provide high-quality products that meet their unique requirements. 
Respiratory
Respiratory medical products we manufacture and assemble include portable oxygen concentrators used by patients when needing supplemental oxygen away from home, and disposable Oro-Nasal masks intended to administer oxygen or other breathing gasses into the airway. 
Surgical Technologies
Surgical technologies molded and assembled by Seaway Plastics include skull clamps used for cranial stabilization during brain surgery, and a suture device used in the upper and lower gastrointestinal tract that assists in closing large or irregular shaped defects. 
Ready to Discuss Your Injection Molding Project?